Solar Street Light: NK-SL-8W
Integrated Solar Street Light
The integrated solar street light, which can also be called the all in one solar street light, combines the high efficient solar panel, Li-battery can be used for 8 years, high brightness leds, intelligent controller, and anti-burglary installation support together. The design of the all in one solar street light combines the most advanced green energy---solar energy, semiconductor leds, and Li-battery, nowadays. It uses several practical and good control technology, such as mini-controller and human infrared induction, and unites the integrated design to satisfy the needs of low consumption brightness, long using time and maintenance free, and the performance of water-proofing and heat dissipation are also perfect.


Model:
NK-SL-8W
NK-SL-12W
NK-SL-15W
NK-SL-20W
NK-SL-30W
NK-SL-40W
NK-SL-50W
NK-SL-60W
NK-SL-80W
Solar panel Max power:
18V 20W
18V 20W
18V 30W
18V 50W
18V 60W
18V 60W
36V 90W
36V 90W
33V 110W
Solar panel Life time:
25 years
Battery Type:
12V 6AH
12V 9AH
12V 12AH
12V 18AH
12V 24AH
12V 27AH
24V 18AH
24V 21AH
24V 24AH
LED Max power:
12V 8W
12V 12W
12V 15W
12V 20W
12V 30W
12V 40W
12V 50W
12V 60W
12V 80W
Led chip brand:
Epistar high power LED
Lumen (LM):
110-120lm/w
LED Life time:
50000hours
Lighting Viewing Angle:
65°x 120°(bar wing street light distribution )
Charge time(by sun)
6-7hours (with enough strong shine)
Working TEMP( °C )
-25~+65°C
Charge / Storage
0 - 45°C
CCT (k):
6500k-7000k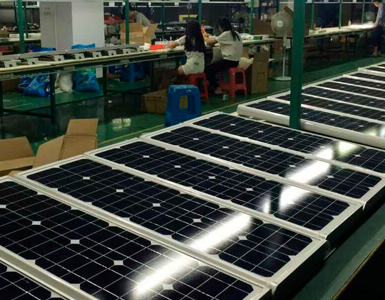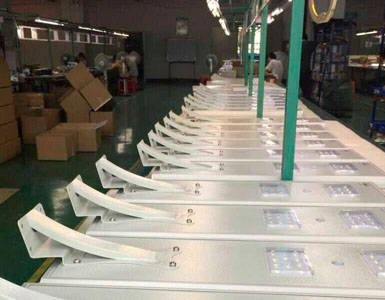 Features of the integrated solar street light:
- Integrated design without stay wire, easy installation, low cost in transportation, several installation methods are provided, and the lamp post can be local materials, such as the iron post, wood, bamboo, plastics and so on;
- Using solar energy to save electric energy to protect resources on earth;
- The Li-battery with high capacity and long using time is applied, and the using time can be 8 years;
- Stay wire is not needed, and the installation is quite easy;
- Using the alloy material to build the main structure, which has good performance in rust protection and anti-corrosion.
- The modular design conception is adopted, which makes the installation, maintenance and repair much easier;
- Segmentation power control. In the midnight, there will be little people on roads, the solar light can reduce the brightness to save energy and increase the practicability.
- Best components are used in the production of the integrated solar light, and it will work for long period after installation;
- All our all in one LED lights have 3 years warranty, and free technology service will be provided after the warranty period;
- However, the replacement spare parts, costs as well as delivery costs have to be covered by customer.
Application:
The All in one integrated solar street light can be installed in all streets, auxiliary roads, paths in residential subdistricts, mine areas, non-electricity zones, parks, parking lots and villages to provide light, and the solar panel can charge the battery to satisfy the need of lighting.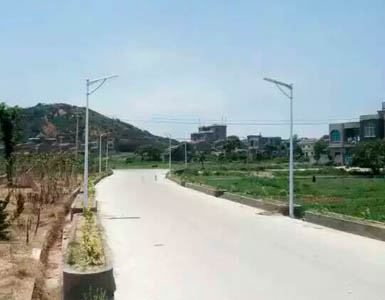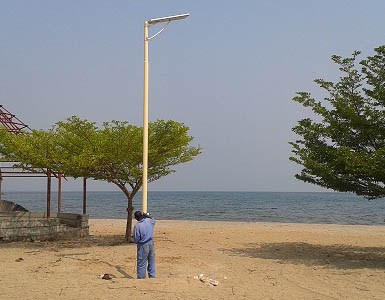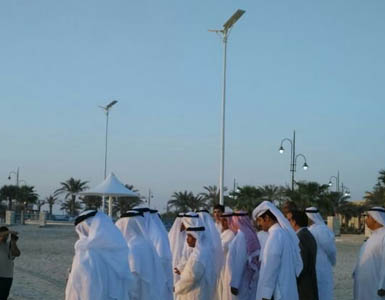 Notice for use:
1. Please choose suitable product model according to the sunshine intensity and annual solar radiation of the installation site.

2. The battery can be stored for one to two months after fully-charged. It should be checked after long transportation or storage, and the battery should be charge regularly or it would be damaged.

3. We should keep away with the shadow of obstacles of house or wood when install the integrated light. For those obstacles will reduce the generating efficiency and cause low working efficiency of the integrated light.

4. The cleanliness of the solar panel will have influence on the generating efficiency of the solar panel. So the surface of it should be cleaned, and the normal detergent can be used regularly to clean the panel.