In order to relieve the traffic pressure of cities, an increasing number of city islands are built. It brings convenience to people driving on the road, but at the same time, more accidents are happened in those areas. So a traffic sign of Island Road should be installed to draw the drivers' attention and let them notice the road condition. The solar traffic sign of Island Road can give out automatically in adverse weathers, and it can penetrate thick fog, which is better than the ordinary one. The Island Road signs can warn people to drive in a ring on right side, and they are always installed in the coming direction of cars.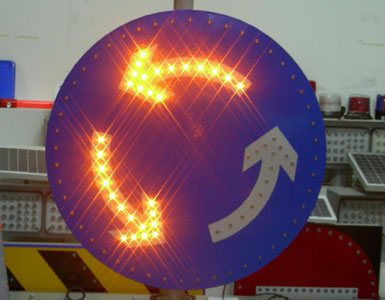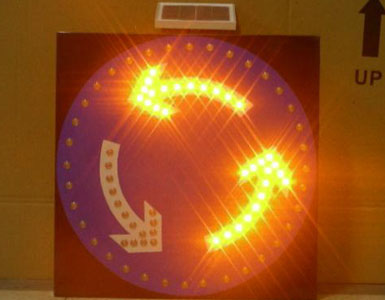 Specifications:
Size:600mm,800mm,100mm
Voltage:DC12V,DC 6V
Visual Distance: >800m
Working Time in Rainy Days: >360hs
Features of the solar traffic signs:
- Blinking automatically at night or on adverse weathers.
- High-quality solar panel and amber leds.
- High flashing frequency.
- Long visual distance of over 800 meters, and the drivers can know the road condition in advance.
- Energy saving and lower consumption. Using solar energy which is environmentally friendly.
- Long visual distance of over 800 meters to notice drivers about the road condition in advance.
- Strong light. The distance of leds is less than 4.5 cm, which can give out strong light at night or bad weathers.


Working in the field of solar traffic facility for more than 15 years, the NOKIN TRAFFIC FACILITY has accumulated rich experience of producing, testing and installation of the solar traffic facilities. Our main products are road stud, warning triangle, traffic barrier, solar traffic sign, road marking paint and other traffic safety product. All the products of NOKIN are ISO9001:2000, CE&RoHS approved and seize the markets in North and South America, Europe, East Asia, the Middle East and Africa.We have our own factories in Shenzhen, and we promise to offer high-quality products with compatible price to all clients. We are looking forward to establish long term cooperation with you. It will be glad to know your feedback, which can give NOKIN a chance to improve.