Road markers are the most effective safety devices during the night even under the most adverse weather conditions. They are designed to resist extreme impacts, providing a durable road stud for all applications and optimum lane indication when visibility is dramatically reduced.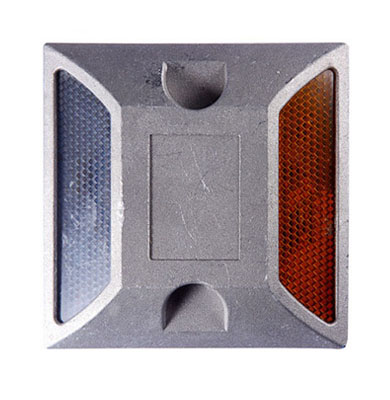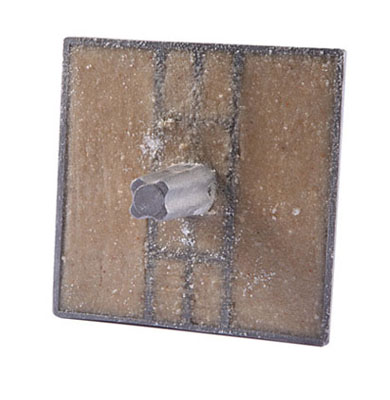 Specification of reflective road marker:
1. Body material: Aluminium
2. Lens material: PMMA(glass faced available)
3. Color: Red, Yellow, White, Blue, Green
4. Size: 102*102*22mm+50mm
5. Filling: Epoxy+Quartz Sand
6. Packing: 50pcs/ctn
7. Carton size: 38*36*22.5cm
8. Weight: 16kgs/ctn
9. Quality: ASTM D4280 & EN1463-1 standard
Features of aluminium reflective road marker:
- Good performance, micro prism total reflection reflector with diamond level reflection brightness.
- Almost indestructible, made from aluminum alloy with compression resistance over 30 tons.
- Strong reflective effect, warning vehicles in the night obviously.
- Easy installation:by epoxy glue and and screws.
- Suitable for all kinds of roads.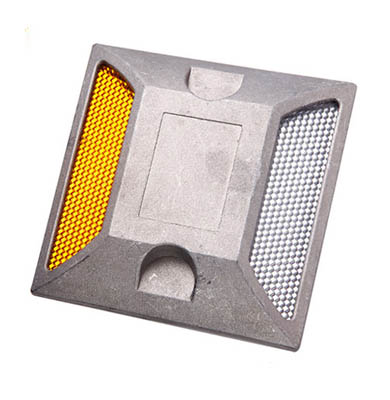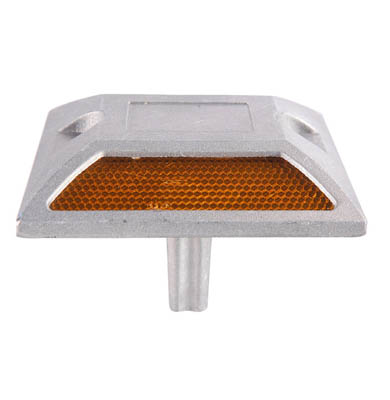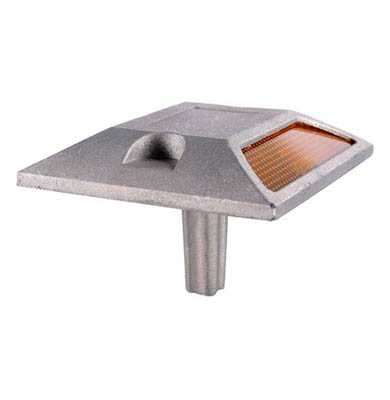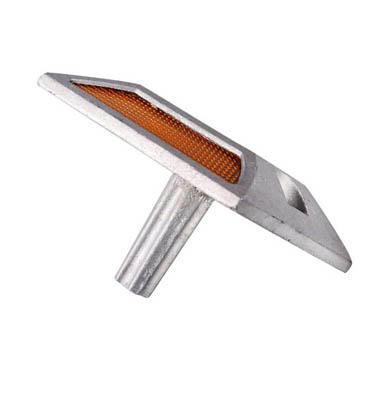 Aluminium reflective road marker is visible and can be heard and felt due to the rumble generated when a vehicle crosses them. Available in single or double sided reflective faces, the aluminium reflective road marker provides extreme durability for sensitive areas. Reinforcement stem assures the precise anchoring position of aluminium reflective road marker.