Nokin is one of the professional solar road stud suppliers in China. This NK-RS-X5 solar road studs can provide superior route visibility, simple installation with no cost for maintenance. The pavement marker is charged by sun, and it charges by the solar panel of it, and transforms solar energy into electricity and stores in the battery inside it. The solar road stud can help to reduce accident at regional rail crossing, intersection and provide guidance and hazard warning to drivers in darkness and bad weathers.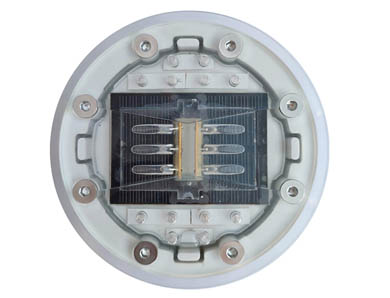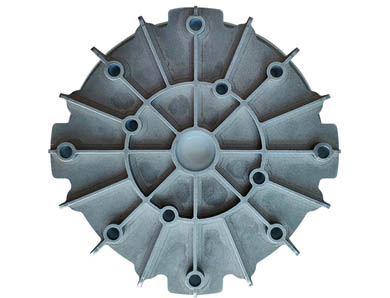 Features of solar road stud:
- Energy saving, low power consumption, use solar power, low cost.
- Designed by integrated circuit and thermostability rechargeable batteries from solar road studs manufacturers. Ensure the long servicing life and performance of the product.
- Long work time of solar road stud, one fully charged can work more than 120 hours, on standard light intensity about 8 hours, can work 72 hours.
- Strong pressure resistance, shock resistance, high temperature resistance.
Specification:
Body material
  Cast Aluminum
Water proof
  IP68
Power supply
  High Efficient Solar Panel 
5V/80MA for lithum battery
3V/120MA for super capacitor
Visual distance
  1000m(approx)
Battery
  Lithum battery 3.2V/1000MA;
Super capacitor 2.3V/120F.
Life span
  3-5 years with battery
LED

  Ultra bright diameter 5mm

  (6pcs or 18pcs) 

  super brightness >5000mcd  

Load capacity

  >40T (can be installed in 

  the middle of road)       

LED color
  Red,Yellow,Green,Blue,White
Size
  Dia  135*50mm
working mode
  Recharging at day and working 
automatically at night

Working 

temperature

(-25 °C~ + 75°C)
Flashing mode
  Flashing  or constant
Weight
  1000g
Working hours
  (1). Blinking: 130hours for lithum battery; 30hours for super capacitor after fully charged.
(2). Constant: 35hours for lithum battery; 15hours for super capacitor after fully charged.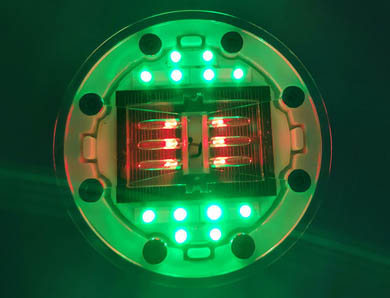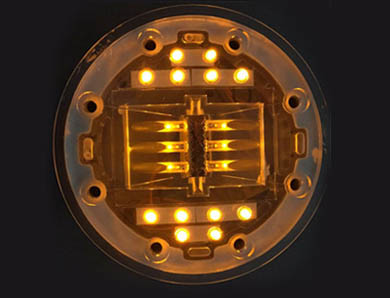 we ensure brand quality and good reputation. Our company always provides high quality service, consistent service warm for the majority of customers.