Solar road studs
use sunlight as the energy source, mainly by daytime charging, night use, no complex and expensive pipeline laying, can be adjusted at will the layout of the lamps, safe energy saving and pollution-free, charging and on/off process using intelligent control, light control automatic switch, no manual operation, for stable and reliable, save electricity, maintenance-free. Plastic solar road studs are generally small in power, typical lamp type is round and square. Solar panels made of monocrystalline silicon or polycrystalline silicon, LED lamp beads, batteries, and other components. The style and shape is colorful, chic and elegant, which can dress up the courtyard, park, playground, etc. like a poem. The solar road studs can be continuously illuminated for about 4-5 days per sufficient power, working 8 to 10 hours a day, and can also be designed according to the special requirements of users.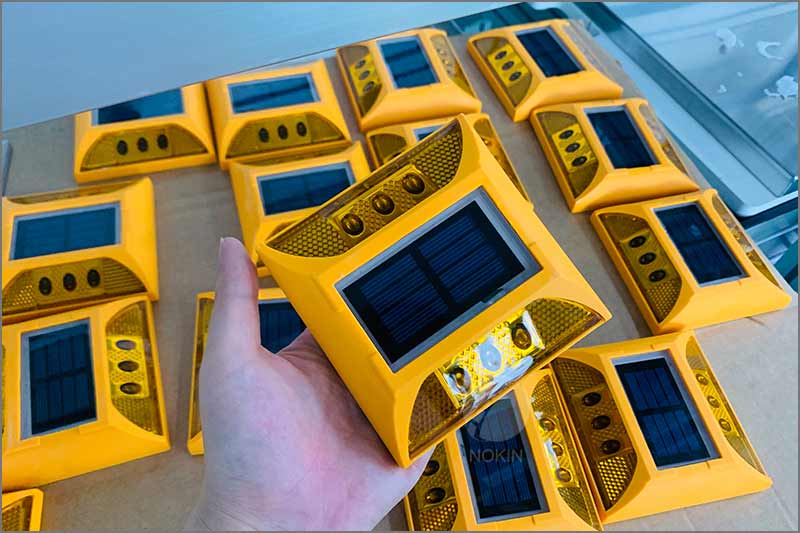 Solar Road Studs according to the material can be divided into
aluminum solar road stud
and plastic solar road stud, the rate of aluminum solar road studs better pressure resistance, while the
plastic solar road studs
are generally installed in the roadside or for decoration, pressure resistance is not particularly good, the advantage is that the brightness is better, beautiful.
NOKIN has three types of
plastic solar road studs for sale
, two of which are transparent PC shells, very beautiful at night when lit up with colorful light beads. Most of them are used for decorative purposes. The last one is the shape of the regular square solar road stud, the material is ABS, but do not underestimate it, its performance is much better than the same shape of the aluminum solar road stud of universal models, because its reflective sheet is ultrasonically welded on, not easy to fall off, so that the solar road studs are well protected from water.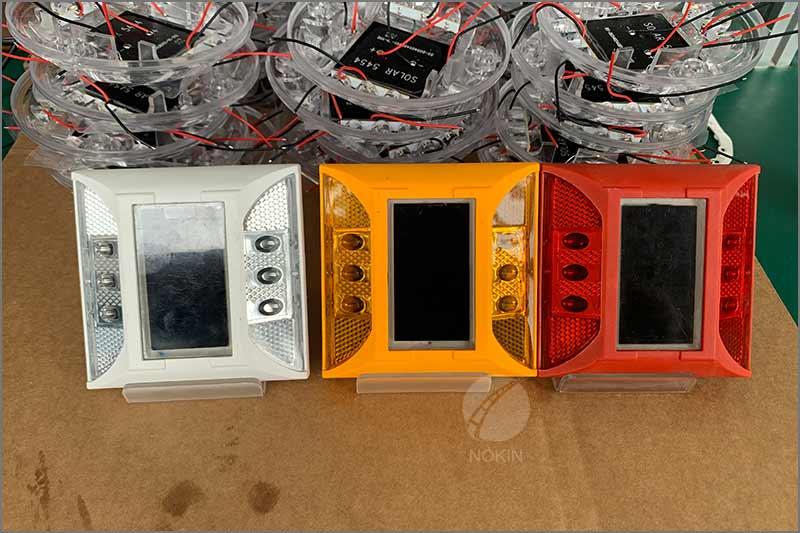 The most outstanding feature of this plastic solar road stud is that its shell color also has red, yellow, white, green and blue 5 colors, while the general aluminum solar road stud can only change the color of the light beads and reflectors. Pressure resistance of 20 tons, can meet the general needs. Easy to install, fixed with epoxy resin adhesive can be, there are flashing and constant light two working modes.
1. Please do not immerse in corrosive liquid, otherwise it will damage the solar road studs products.
2. Please do not scratch the surface of the solar panel with sharp objects. Please place the plastic solar road studs in a place with sunlight to ensure the best results.
4. Non-professional personnel should not open the solar road studs shell to avoid danger.