Road stud, also known as raised pavement marker, mainly refers to the stud used on the road. It can be fixed on the pavement with marking effect. It can be used to in the highway or other roads to mark the center line, lane line and edge line; also be used to mark the corners, ramp entrance, guide line, narrow roads, road barriers and other dangerous sections. Road stud is commonly used with pavement marking or in the form of analog pavement marking. It is a kind of traffic safety facility to remind the driver to drive by the lane through its reflective properties.
By material:
1, Aluminum road stud;
2, Plastic road stud;
3, Ceramic road stud;
4, Glass road stud;
5, Reflective road stud (21 beads and 43 beads, can be combined into the aluminum and plastic road stud)
By function:
1, Ordinary road stud;
2, Solar road stud;
3, Tunnel cable road stud;
4, Wireless road stud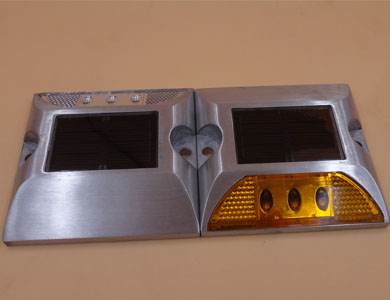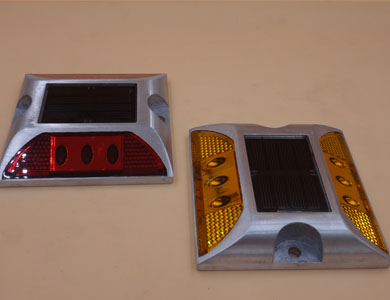 By the number of reflective surface:
Single-faced road stud and double-faced road stud.

Adhering to the operation concept of "High Quality, Reasonable Price, Best Service, Right & Prompt Delivery", NOKIN has concentrated in producing solar road stud, reflective pavement marker, amber road stud and other solar road signs for 15 years. We are looking forward to establish long term cooperation with you.